Rec Room is a vibrant and growing virtual community where you play with friends from all around the world! Create your avatar then head to the Rec Center for endless fun and games. Play epic quests that challenge you and your friends. Play Paintball. Play casual minigames like 3D Charades and Disc Golf. Or create and share your own games using an ever-expanding variety of fun creative tools. Come and join the fun for free!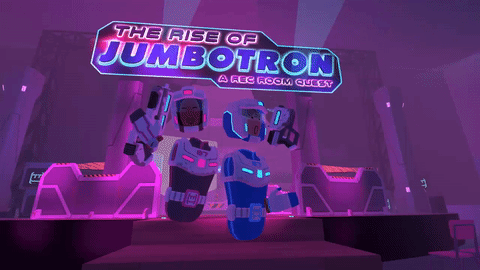 Things to Know
Rec Room is an active game. Please use common sense and caution while playing!
Rec Room is cross platform so you can play with friends on Rift, Vive, PlayStation VR, Windows VR, etc
Children between 13-18 must consult with a parent or guardian before playing.
In Early Access, Rec Room defaults to being a public experience. You will interact and voice chat with other people in real time. Rec Room offers mute, ignore, and reporting features which we encourage you to learn and use. But even if you use these features, you still may be exposed to speech or behavior you find inappropriate.
By playing Rec Room, you agree to our Code of Conduct!
Code of Conduct
Rule #1: Be excellent to each other!
No sexually explicit behavior, language, or symbols in the Rec Center or public activities.
Whatever you choose to do in a private activity, still make sure everyone is cool with it.
Sexist, racist, discriminatory or harassing language / behavior / symbols are not welcome in Rec Room.
Don't mess with other people's games! We don't want to implement a million rules to control your behavior in every game. Don't make us.
These rules are neither final nor exhaustive – we reserve the right to suspend disruptive players even if their behavior doesn't fall under any of the above rules directly.